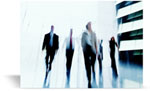 Product Registration
Register your purchase on-line and obtain your user name and password to download software updates from our WWW or FTP sites.
Update Your Account
Change your account information (password, phone, email, etc.)
Shipment Tracking
Request the carrier tracking number to find the current shipping location of your purchase.
Contact Customer Service
Send your questions to a Customer Service Representative.
Frequently Asked Questions
Questions? You may find your question has already been answered in this list.
Product Returns
Send your request to return a product.
Mailing Lists
Keep yourself informed about the latest viruses and Command products.



Home � Purchase Center � Virus Center � Support Center